See also: Bug with new stats of general equipment
and New Stats for General Equipment Working but not correctly
and Weird general stats after the latest update

------------------------------

I just spent 1000 Modification stones to add an orange stat to my item.

Luckily, after 1000 stones, I got orange mine damage (it says mine damage in the modification interface, but once linked it says cannon damage reduction, which is yet another translation error).





Everything went fine, I was happy with the result.I equipped the item and went to do my daily things. After a while i went to upgrade the item to advanced level and I noticed it didn't let me. I hovered over my item and notice the orange stat dropped down, became white. The fuck just happened?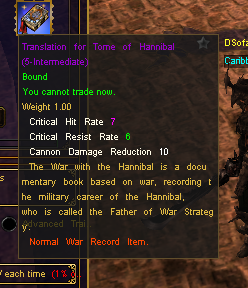 I basically spent a month doing crete siege for 1000 modification stones and now the game stole it from me...
Signature
Navigator, tools, guides and much more!
Visit us at:
http://yourpiratescove.com